Pediatrician Staff
All professionals at Gilbert Pediatrics maintain the highest levels of accreditation and pursue ongoing education to stay abreast of the latest trends in the medical field. Read on to learn more about our staff's experience and training.
---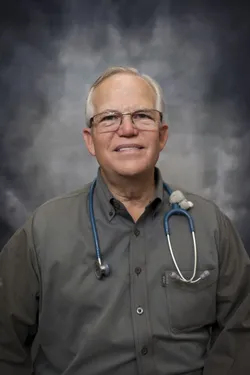 Dale Guthrie, MD FAAP
Dr. Dale Guthrie is a fourth generation Arizona na tive who graduated from Westwood High School in Mesa, then attended Mesa Community College before completing a mission for the Church of Jesus Christ of Latter-day Saints in Central America. After returning from his mission, he studied at Arizona State University and married Jo Ellen Corbitt in 1980. He completed his medical education at the UACJ Institute o f Biomedical Sciences in Ciudad Juarez, Mexico, finishing the program with clinical rotations in Arizona. He began Pediatric Residency at the Moses H. Cone Memorial Hospital in Greensboro, North Carolina and returned home to complete residency at the Phoenix Hospitals Affiliated Pediatric Program at Maricopa Medical Center and Phoenix Children's Hospital. It was here that he met Dr. Leavitt, and they started Gilbert Pediatrics in 1988. Dr. and Mrs. Guthrie have raised six children and are now having fun with grandchildren. In his free time Dr. Guthrie enjoys gardening, working with his fruit trees, ATV riding, ASU athletics, church activities and especially time with his family.
---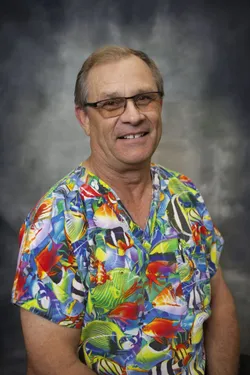 Randy Leavitt, MD FAAP
Dr. Leavitt's early years began in the State of Nevada, where he lived with his family until he graduated from Edward W. Clark High School in 1975. After his graduation from high school, he moved to Utah to pursue a bachelor degree from Brigham Young University. In the middle of his academic tenure, Dr. Leavitt took a two-year sabbatical to serve a mission for the Church of Jesus Christ of Latter Day Saints in Scotland. After the successful completion of his mission, he returned to Brigham Young University and completed his bachelor degree.
Dr. Leavitt earned his MD from the University of Guadalajara School of Medicine, after which he completed a rotating internship in New Rochelle, New York. Knowing he wanted to work with children, he went to complete his residency in the area of Pediatrics at the Phoenix Hospital's affiliated Pediatrics Program in the Phoenix Children's Hospital. In 1988, Dr. Leavitt and his business partner, Dr. Guthrie, were able to open Gilbert Pediatrics, the first pediatric office in Gilbert!
Dr. Leavitt married his sweetheart, Cindy Turley, in 1979, and together they have 1 son and 2 daughters. Their son, Van, is also a physician in bariatric surgery. Their daughters, Erica and Heidi, are both currently pursuing academic degrees. Erica is studying law at Sandra Day O'Connor College of Law, and Heidi is completing her RN degree. Dr. Leavitt is also fortunate to have 7 granddaughters and 1 grandson.
When Dr. Leavitt is not taking care of kids at the office, he enjoys outdoor activities such as scuba diving, motorcycle riding, ATV riding, and gardening. He feels blessed to work in an environment he loves, with "little ones".
---
Lafe Carroll, DO FAAP
Dr. Lafe Carroll is a native Arizonan, growing up in Mesa. He graduated from Mesa High and went on to MCC briefly before going to Colombia for two years on a mission for the Church of Jesus Christ of Latter Day Saints. It is here he became fluent in Spanish and continues to use it in his practice. He then graduated from Brigham Young University with a degree in Family Sciences. He attended Medical School at Kirksville College of Osteopathic Medicine in Kirksville, Missouri. After Graduating in 2002, he completed a pediatric Residency at St. Joseph's Hospital in Phoenix, Arizona, where he was awarded "Resident of the Year" for his graduating class. He has been practicing with Gilbert Pediatrics since 2005. He is board Certified in Pediatrics and a Fellow of the American Academy of Pediatrics. In 2010, Dr, Carroll was chosen as one of Arizona's "Top Docs" for Pediatrics in the "Phoenix Magazine".
Dr. Carroll is Married to his high school sweetheart and they have 6 children. He is actively involved in his church and the scouting program. He enjoys reading and spending time with his family.
---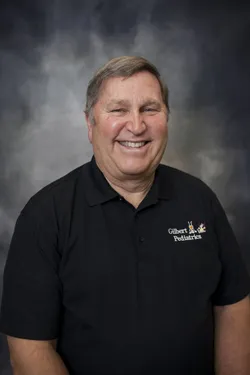 Gary Auxier, MD FAAP
Dr. Auxier is a board certified pediatrician since 1981, and Fellow of the American Academy of Pediatrics since 1984. He went to medical school in Tuscon and Pediatric training in Phoenix. In 1981, he was the Chief Resident in Pediatrics at the County Hospital in Phoenix. In private Practice for 30 years, he also volunteers at the Chandler Care Center free clinic, and has been awarded the Coy Payne Lifetime Achievement award from United Way for his volunteer work in Arizona, Mexico

---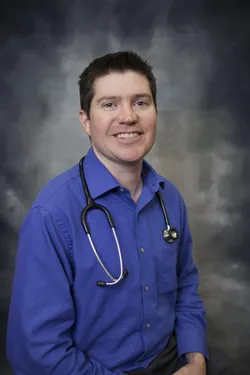 Tim Jacks, DO FAAP
Originally from Elmhurst, Illinois, Dr. Jacks has lived in the greater Phoenix area since 1988. He was a home school graduate before moving on to Arizona State University and finally medical school at Midwestern University in Glendale, AZ. Dr. Jacks completed his pediatrics residency at St. Joseph's Hospital in Phoenix in 2011.
Dr. Jacks is board certified by the American Board of Pediatrics and a fellow of the American Academy of Pediatrics. As a passionate vaccine advocate, Dr Jacks works with local and national advocacy groups, has testified before the United States Senate HELP Committee, and enjoys educating families about the importance of immunizing against vaccine preventable diseases.
When not working, Dr. Jacks enjoys spending time with his family, running, playing with computers, exploring the great outdoors, and being involved at Rock Point Church.
---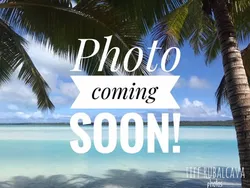 Xin Tan, MD FAAP
Dr. Tan was born and raised in southern China. She received her MD from Hebei Medical University in 2004 and pursued with PhD in Surgery/Oncology at the 1st affiliated Hospital of Sun Yat-sen University. In 2007 She came to US as a visiting PhD student at Emory University for her research on breast and ovarian cancer. She met her husband Liping in Atlanta and they married in 2009 before her PhD defense. In 2012 she relocated to Arizona with her husband, who teaches Mechanical Engineering in ASU. She completed USMLE while she actively volunteered in Maricopa Medical Center before she matched to The Brooklyn Hospital Center for pediatric residency training in 2016. She was trained to be a surgeon but now she found her true love in Pediatrics.
Dr. Tan has 2 children, Shirley and Jeremy. In her free time She enjoys playing basketball, hiking with family and road trips to National Parks.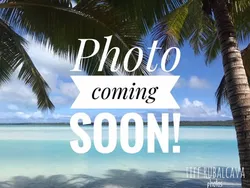 Brett Holdaway, DO MS
Dr. Brett Holdaway grew up in a family of 13 kids in Payson, UT. After high school, he spent two years serving a mission for The Church of Jesus Christ of Latter-day Saints in Taiwan. After finishing his mission, Dr. Holdaway attended Brigham Young University and graduated with a bachelor's degree in Chinese while he prepared for medical school. He obtained a master's degree in Biomedical Sciences and his Doctor of Osteopathy at Kirksville College of Osteopathic Medicine in Kirksville, Missouri. Dr. Holdaway completed his pediatric residency training in Syracuse, New York. During that time he received multiple teaching awards and at graduation received the coveted "Compassionate Care" award. Dr. Holdaway loves listening to his patients and strives to give them the best care possible.
Dr. Holdaway and his wife Becky have two kids that keep them busy. In his spare time, Dr. Holdaway enjoys spending time with his family, going on hikes, running, and weekly dates with his wife. In the fall, you will always find him watching BYU football, Go Cougars!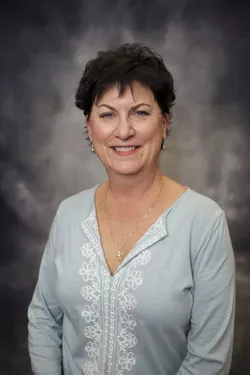 Melani Jaskowiak, RN CPNP-PC
Melani Jaskowiak grew up in Minnesota. She attended Montana State University from 1977-1982 and Graduated with a Bachelor of Science Degree in Nursing.
In 1982 Melani relocated to Phoenix, Arizona and started employment with Good Samaritan Medical Center on a general medicine/gastrointestinal care ward. In 1983 Melani transferred to the pediatric intensive care unit (PICU) and was employed there for 6 years. Following an educational course in surgical nursing, Melani was hired as the Neuroscience Nurse Clinician for Phoenix Children's Hospital where she was employed for 9 years. Melani graduated from ASU in 1997 with a Master of Science degree.
Melani is a Certified Pediatric Nurse Practitioner and a member of the National Association of Pediatric Nurse Practitioners, national and local chapters. She is also a member of Sigma Theta Tau, the nursing honor society.
Melani has two adult children. She is an active member of the Sweat Hawgs, a mission team that travels to the Dominican Republic once a year. Melani enjoys playing soccer, golf and hiking as well as traveling and spending time with friends.
---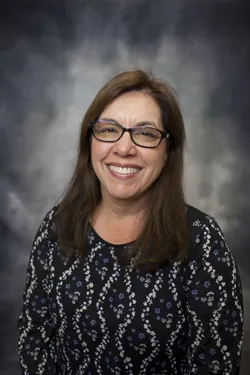 Deborah Howard, RN MS PNP
Deborah was born and raised in Arizona. She received her Bachelors of Science in Nursing from Northern Arizona University in 1988. She trained at St. Joseph's Hospital and Medical Center/Children's Health center and attended ASU for a Master Degree and Pediatric Nurse practitioner Certification. She is a member of the National Association of Pediatric Nurse Associates and Practitioners. Also a proud mother of 2 sons and an avid dog lover. Enjoys outdoor activities and sports.
---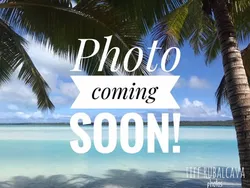 Brittany Kunz, DNP CPNP-PC
Brittany Kunz was born and raised in Mesa, Arizona. She's always had a passion for learning and probably won't stop educating herself until she dies. Even though she is a crossfit, marathon-running junkie,you can catch her with a batch of homemade chocolate chip cookies snuggled under a blankie watching Josh Lucas movies on the weekend. Because who does't need Josh Lucas in their lives? Brittany doesn't back down from a challenge. Ever. She's a highly competitive woman and anybody who has ever played Wackee Six with her can attest to this. She loves Jesus but she cusses a little. She might also have a twisted sense of adventure. Maybe.
In her spare time raising 5 kids, one with special needs who has her chasing her tail all day, she attended ASU, got her Doctorate in Nursing, and is a Certified Nurse Practioner. She is passionate about healthcare and gives 100% to her patients and their families.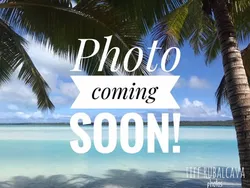 Lynn Bevans, DNP CPNP-PC
Lynn Bevans is excited to belong to Gilbert Pediatrics! She is originally from Alberta, Canada, where she received her RN license in 1989. She has lived in Gilbert, Arizona since 1997, and she has worked as a nurse in several areas including NICU, school nursing, utilization review, and case management. She has earned her BSN and MSN from Chamberlain College of Nursing before finding her true path. She graduated from Arizona State University with her DNP becoming a Pediatric Nurse Practitioner in 2021. She belongs to the National Association of Pediatric Nurse Practitioners as well as the Sigma Theta Tau International Honor Society of Nursing. She is also a volunteer for the Maricopa County Health Department.
Lynn is married and has two adult children. Her passions include exercise, baking, reading, and traveling.